"The artist must forget the audience, forget the critics, forget the technique, forget everything but love for the music. Then, the music speaks through the performance, and the performer and the listener will walk together with the soul of the composer, and with God." ― Mstislav Rostropovich
"Too bad people can't always be playing music, maybe then there wouldn't be any more wars." ― Margot Benary-Isbert, Rowan Farm
"Don't be afraid, just play the music."― Charlie Parker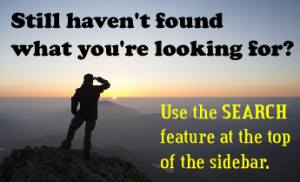 Here are some clips of past Green Bay Ukulele Club performances:
Below is a link to WLUK Fox 11's "Good Day Wisconsin" morning program, Halloween Day, Oct. 31, 2017. There are video clips of the Green Bay Ukulele Club performing "Monster Mash," "The Addams Family Theme," and the "Batman TV Show Theme" at our first annual Halloween Jam. Great job, guys!:
Green Bay Ukulele Club Gets GDW Viewers into the Halloween Spirit
http://fox11online.com/good-day-wi/green-bay-ukulele-club-gets-gdw-viewers-into-the-halloween-spirit
Watch Igor playing the piano part for "Monster Mash" on his Cordoba concert ukulele — it's pretty cool. Dr. Frankenstein is playing the bass part on the U-bass. Other ukes are actually playing the background vocal sections. And, of course, the moms are helping with the background vocals as well. This arrangement is very faithful to the original song.
The Green Bay Ukulele Club has performed at the following venues:
HARMONY CAFE
BAY PARK SQUARE
CENTURY RIDGE ELDERLY CARE
MORAINE RIDGE SENIOR LIVING
FORT HOWARD APARTMENTS
NEENAH PUBLIC LIBRARY
HOWARD FARMERS MARKET
BAY BEACH AMUSEMENT PARK
FOX POINT BOAT LAUNCH
HEID MUSIC — GREEN BAY & APPLETON
WLUK FOX 11 "GOOD DAY WISCONSIN" HALLOWEEN BROADCAST
CABELA'S
SAVOYE SALON SPA
We have also performed at private parties and other social functions. To discuss the possibility of booking a gig for an event please click on the CONTACT US tab at the top of the page or on the link in the sidebar.